celebrate memorial day weekend with us starting this friday!
All four days will be filled with amazing deals from brands you know and love! Check back daily for updates and remember to pre-order on Leafly or Weedmaps to make our curbside pickup process as easy as possible! Step-by-step details on curbside pickup can be found at the bottom.
Don't forget to help us reach our $10,000 goal for The Maryland Food Bank by donating on your next visit! Every $1 donated by patients will be matched x6 up to $1,000 or more. PLUS, we will be matching up to $1,500!⁠⠀Click Here for more information
We are open on Sundays and Mondays!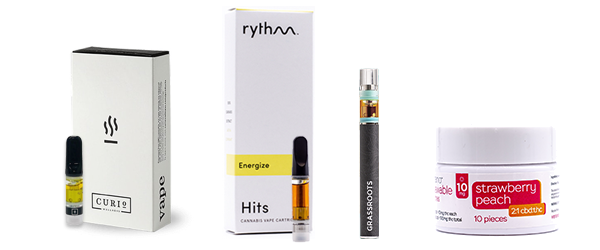 Open This Monday From 11am – 7pm!
Rythm 1G Vapes $80
2 Curio 0.6G Vapes $88
2 Grassroots 0.3g Disposables for $56
3 Verano Troches for $60
2 Culta 0.5G Vapes $80 (excludes HTSFE)
$44 Culta Trilogy 8ths
We are only offering curbside pickup at this time!
Here's how it works:
Pre-order your products from Leafly or Weedmaps Preorder. If you are unable to use Weedmaps or Leafly Preorder, we will also take your order via phone call at (443) 817-2842.
After placing your online order, we will notify you when it is ready to be picked up.
 When you arrive at our dispensary, please call us at (443) 817-2842 with your car make, model and color so a Ritual Dispensary employee can come out and serve you from your vehicle.
Please remember to bring your state ID if you are a new patient with us.