In this post, we will attempt to help patients understand the origins of the "entourage effect" as a concept, share what recent research has shown, and discuss how possessing a more thorough understanding of the "entourage effect" may potentially help improve the patient's medicating experience.
What is the Entourage Effect?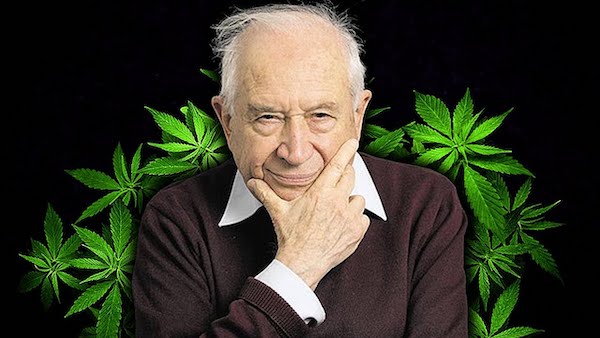 The term "entourage effect" was first used by Dr. Raphael Mechoulam and Shimon Ben-Shabat in a cannabinoid study from 1999. In the study, Mechoulam and Ben-Shabat imagined that the compounds present in cannabis work most effectively in unison and that this phenomenon explains why full plant material can sometimes be more effective at managing symptoms than when the plant components are in isolation.
Because CBD and THC are the cannabinoids that are typically present in cannabis in the highest concentrations, their effects are the most noticeable. This is why the CBD-to-THC ratio of a product or cannabis strain is the most frequently discussed aspect of the entourage effect.
What Medical Cannabis Research Shows

Psychiatric Effects
In higher doses/potencies, THC has been shown to exacerbate psychiatric symptoms. There have been several studies illustrating that CBD can lessen psychiatric symptoms.
It is believed that CBD is more effective at lessening psychiatric symptoms by preventing the breakdown of the body's natural endocannabinoid, anandamide. Anandamide then modulates the effects of THC at the CB1 receptor.
For this reason, we recommend that patients taking higher potencies of THC add CBD to their regimen. This allows patients to benefit from the medicinal properties of THC without as many psychiatric side effects.
Whole-Plant Benefits
A study by Spanish researchers has found that a Botanical Drug Preparation ("whole plant extract") is superior to Δ9 THC alone in producing antitumor responses in cell culture and animal models of ER+/PR+ HER2+ and triple negative breast cancer types.
Interestingly, they found that this increased potency was not due to the presence of the 5 most abundant terpenes in the preparation. They also found that, while THC acted only by activating CB2 receptors, the Botanical Drug Preparation had multiple sites where it was active, which is likely the reason for its increased effectiveness against the cancer cells.
Additionally, a study of purified CBD vs. CBD-rich extracts ("whole plant") in the treatment of severe epilepsy showed that the whole-plant extract was just as effective at treating severe epilepsy, but with an almost 25% smaller dose.
Plus, CBD tends to block some of the adverse events of THC. Researchers commented that "CBD-rich extracts seem to present a better therapeutic profile than purified CBD, at least in this population of patients with refractory epilepsy. The roots of this difference are likely due to synergistic effects of CBD with other phytocompounds (aka entourage effect)…"
Two Types of Entourage Effect?
As scientists begin to consider these nuances, we are also seeing new ways of understanding the entourage effect. In fact, we are now beginning to understand the entourage effect as having 2 distinct types of interactions, including:
● The intra-entourage effect, which refers to interactions between cannabinoids and terpenes. A few examples of the intra-entourage effect would be Myrcene's ability to enable THC to permeate the Blood/Brain barrier and Caryophyllene's ability to mitigate THC's undesirable effects.
● The inter-entourage effect, which denotes cannabinoid-to-cannabinoid interactions and terpene-to-terpene interactions. An example of the inter-entourage effect would be CBD's ability to potentiate the effects of THC in smaller doses and also mitigate an uncomfortable THC experience in higher doses (very similarly to Caryophyllene).
While there's evidence to support an inter-entourage effect, there's less research to support an intra-entourage effect.
Terpene and Cannabinoid Combos for Managing Conditions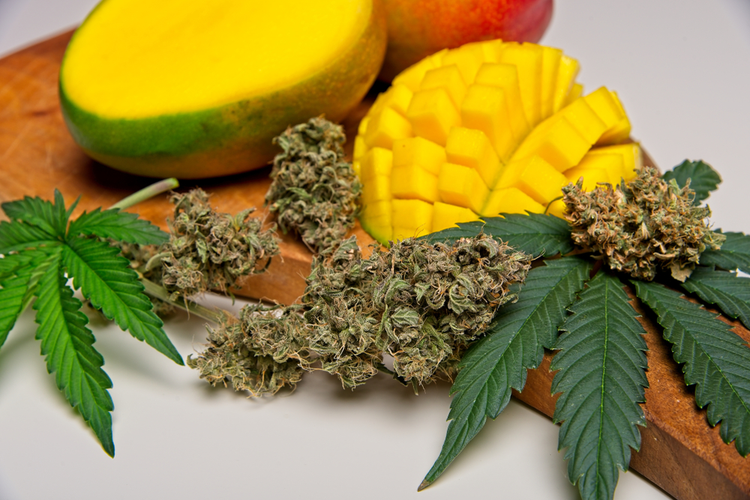 Increased research has allowed us to better understand medical cannabis and how the different compounds in cannabis interact with one another. This knowledge makes it easier to successfully manage symptoms and conditions.
A few of the terpene and cannabinoid combinations that patients may find useful:
●  CBD
●  Caryophyllene
●  Limonene
●  Linalool
●  CBG
●  THC
●  CBN
●  CBG
●  Myrcene
●  Linalool
●  THC
●  CBD
●  CBG
●  Myrcene
●  Caryophyllene
OPIOID/NICOTINE/WITHDRAWAL & IMPULSE CONTROL:
●  CBD
●  Caryophyllene
●  Pinene
●  Myrcene
●  Linalool
●  THC
●  Limonene
●  Caryophyllene
●  Pinene
ACNE/PSORIASIS (As Topical Applications:
(RSO, Topical Balms/Salves/Soaks)
●  CBD
●  Pinene
●  Limonene
●  Linalool
MRSA (As Topical Applications):
(RSO, Topical Balms/Salves/Soaks)
●  CBG
●  CBD
●  Myrcene
●  Pinene
Conclusion
The entourage effect describes the synergistic interaction between cannabinoids and terpenes. These interactions add depth to cannabis medical therapeutics that cannot be found when using a single-compound treatment (i.e., only THC). Full-spectrum extracts allow patients to take advantage of the entourage effect.
As medical cannabis gains popularity, we are starting to see a wider array of products available for patients seeking to take advantage of this phenomenon.
For example, Wana Chews is a newly introduced product in the Maryland Medicinal Market. Wana Chews promote the addition of "Botanical Terpenes" meant to help inspire this entourage effect.
In addition, there are currently several THC:CBN products on the market, and Native Hemp is introducing 1:1 CBD:CBG strains. These combinations expand the treatment possibilities for sophisticated and knowledgeable medical cannabis patients. These types of products will begin to populate the shelves of medical cannabis dispensaries next to the more common CBD:THC strains that patients are currently accustomed to.
If you would like to know how you may benefit from the Entourage Effect, stop by Ritual and speak to a Patient Care Advisor today!